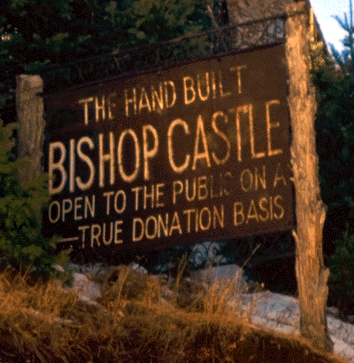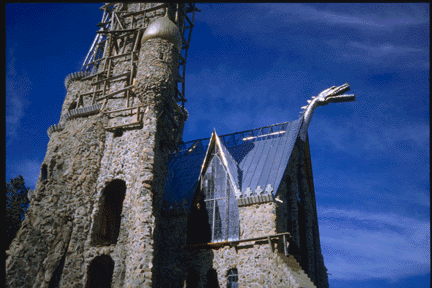 The entrance signage and a side view of Jim Bishop's Castle. You can see some of the external scaffolding still in place. Mr. Bishop is still constructing some of the upper turrets. The dragon's head is made out of stainless steel and is part of a chimney system connected to a wood stove on the second floor. When a fire is burning in the wood stove; smoke issues from the mouth of the dragon.
---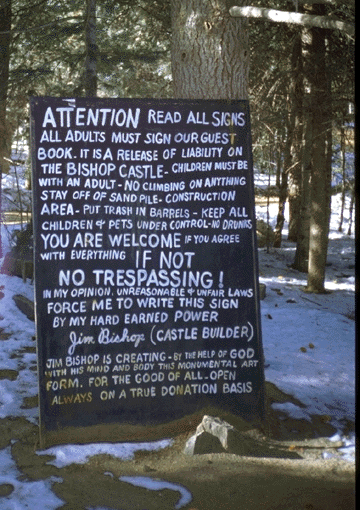 Mr. Bishop has his own ideas about what laws of Man apply when you and God are the only people working on a project. This sign is a short distance from the parking area.
---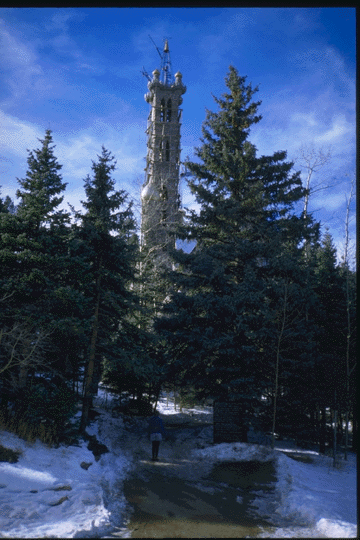 Jim Bishop's Castle with a view of the tallest turret through the surrounding pine trees as you approach the structure. This is a full sized castle, not just a scale model. It's BIG!!
---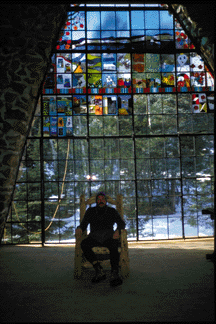 What medieval castle would be complete without a king sitting in his throne? Has Arthur returned?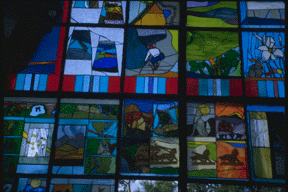 Close-up of the castle's stained glass window.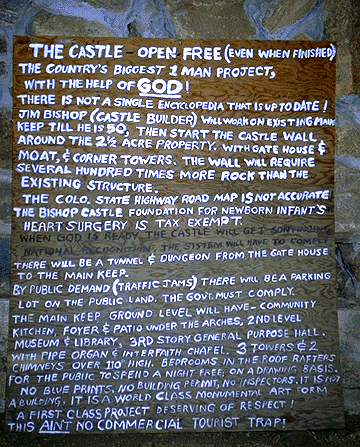 A Man's castle is also His castle.
---