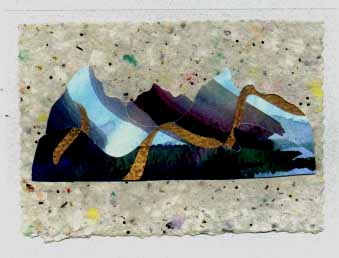 Sangre de Cristo mountain range
We are pleased to present the work of Allison Thibos,
whose Love of the arts and nature is reflected in her work. Thibos has a
master's degree in English. While attending Middle Tennessee State
University she became fascinated with ancient Japanese poetry, and more
specifically the deceptively simple form known as haiku.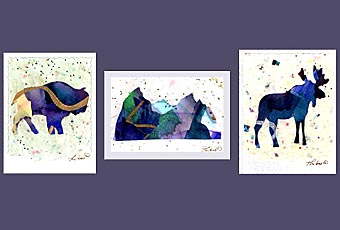 Symbols of the Divine

Thibos attended the Cleveland Institute of Music at the college level for
two years. While studying music, she studied art at the Cleveland Museum of
Art where she learned a deep appreciation of all styles, although the
Impressionist artists are her favorite. Originally an acrylic landscape
painter, she is now devoting herself to watercolor.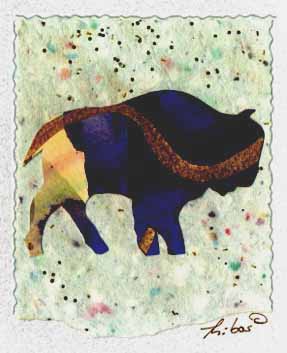 Sacred Bison

All designs are cut from her watercolor paintings and placed on her
handmade paper. Most of the added materials are from her garden where she
has created a natural habitat. Many of her images are whimsical in nature
probably due to a desire to see a kinder, gentler world.

In her Abstract Allusions series, the prints are of images cut from her
watercolor paintings. After the images have been cut into smaller squares,
Thibos writes a traditional haiku poem composed of 17 syllables. The poems
are a direct expression of her thoughts and feelings while studying each
piece of miniature art.
We are moving toward having many of the cards start out as digital images published in this Website and all cards sold in Colorado are labeled with the url " sangre-de-cristo.com "

Thibos is a Master Gardener, and in her spare time she teaches handmade
paper making to private individuals and civic groups.
Kinship With All Life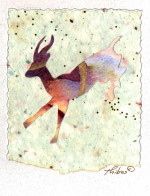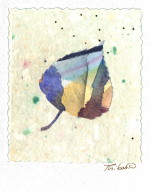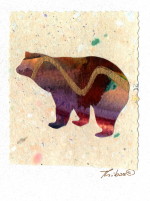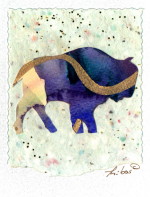 Antelope - Aspen Leaf - Bear - Sacred Bison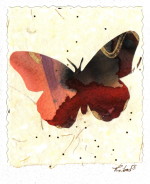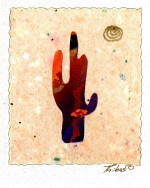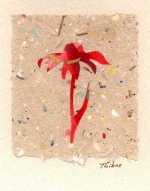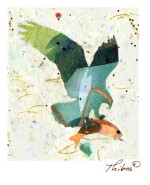 Butterfly - Cactus - Coneflower - Eagle's Quest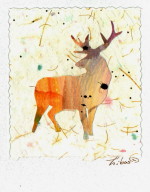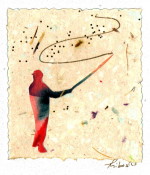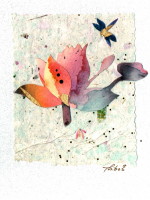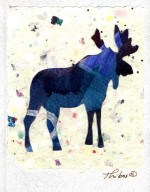 Elk - Fisher of Men - Lotus - Moose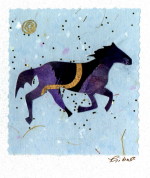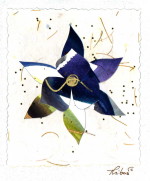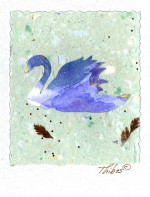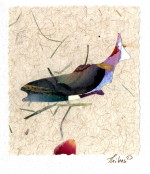 Horse Whispering - Starflower - Swan - Trout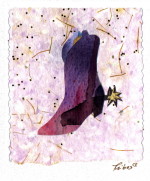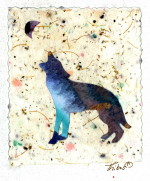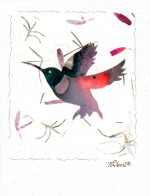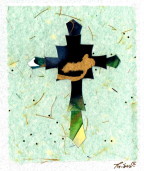 Western Boot - Wolf - Hummingbird Dreams - Saviors of God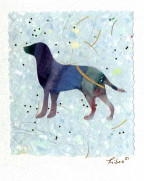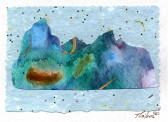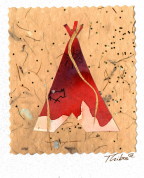 Dragonfly - Man's best Friend - Sangre de Cristo Dreaming - Teepee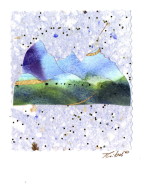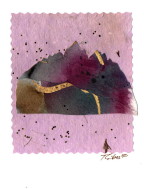 Sacred Mountains - Bighorn Sheep - Between Heaven and Earth - Heaven's Ladders

Notecards only are Copyright 1999 Allison Thibos (c.) All rights reserved worldwide