Notchtop Café and Bakery
.
Only the freshest, most natural ingredients, organic when possible, go into our food….Along with lots of Love and care.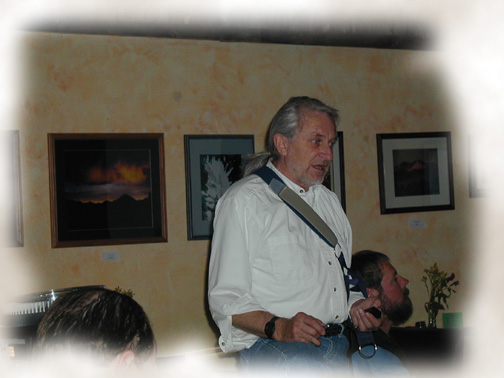 Professor Paul Firnhaber lectures on Prehistoric Rock Art and Mythology during lunch
Click Here to Learn More About Paul Firnhaber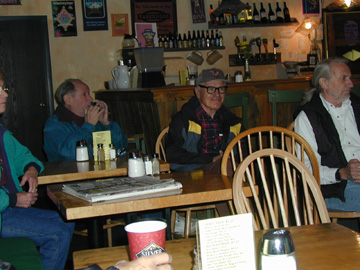 Legendary Estes Park Alpinist Walter Tishma enjoys the lunchtime lecture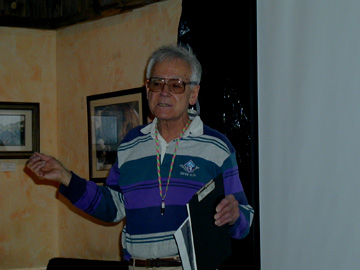 Professor of Astrophysics Dale Vrabec lectures on his Quest for Shambala in the Himalayas
We also offer our local microbrewery's beer, a lunchtime lecture series we call "Zeitgeist" and live music in the evenings.
Thanks for Being here with us………..
Located in Estes Park's Upper Stanley Village near the Safeway grocery store