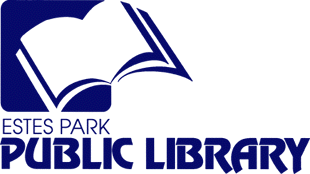 ESTES PARK PUBLIC LIBRARY
335 East Elkhorn Ave.
Estes Park, CO 80517
(970) 586-8116
The Estes Park Public Library is located in Estes Park, Colorado, USA, approximately 70 miles northwest of Denver. The library is operated and maintained by the Estes Valley Public Library District, which is located in the southwest corner of Larimer County. Our online catalog is included in the CARL (Colorado Alliance of Research Libraries) system which in turn in part of ACLIN (Access Colorado Library and Information Network).
The library houses a collection of over 39,000 print volumes and a nonprint collection of over 1800 books on tape, video tapes, and compact disks. In addition, our electronic resources include CD-Rom programs for reference and research as well as fun and educational CD-Roms for children.
HOURS
September through May
10 a.m. to 9 p.m. Monday through Thursday
10 a.m. to 5 p.m. Friday through Saturday
1 p.m. to 5 p.m. Sunday
June through August
The library opens one hour earlier Monday through Saturday
SPECIAL COLLECTIONS
History of Estes Park, the Estes Valley and Rocky Mountain National Park.
BOARD OF TRUSTEES
Al Wasson, President
Katie Miller, Vice President
Dennis McHenry, Treasurer
Kathleen Hannigan, Secretary
John Adams, Member
Bill Coyle, Member
Becky Glowacki, Member

---

Estes Park Library
---